Can rainwater designers have their day? Yes! WaterFolder DAY!
If you dream about the water and sewage industry being as creative, intriguing and developed as the IT industry, then WaterFolder Day is just for you. Get out for one day from the vicious circle of everyday life, permits, papers, administrative decisions and with the hard effort of the purchased projects! Meet us and let's reinvent our industry together! Let's face climate change together! Let's use our shared knowledge and skills to make the world better!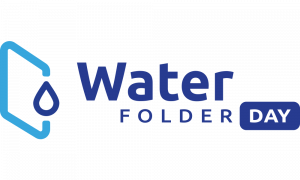 We organized the first event in Poland for designers dealing with rainwater, both those five thousand (yes – there are 5000 of us!) Associated on the WaterFolder platform (www.waterfolder.com) and those who do not yet use professional selection tools in designing systems dehydration and retention. For those who appreciated that they can design based on current local rainfall data and for those who associate the PANDa rain atlas (www.atlaspanda.pl) with a nice teddy bear, and still use only Błaszczyk's formula in their design.
In the inspiring space of the International Congress Center in Katowice, experts, designers and manufacturers will meet to exchange design experience, learn about technical innovations, present solutions with interesting case studies and talk directly with representatives of global companies from the industry and experts in the field of measurement, modeling hydrodynamic and design. A very rich program – lectures, workshops and training sessions in 5 rooms at the same time. Shows, two trips, lots of contests, and networking at the afterparty. There were 450 participants. Next edition
WHEN? – 28-29 March 2023
WHERE? – Gdańsk AmberExpo
EVENT PAGE – https://day.waterfolder.com/
REGISTRATION – https://waterfolderday2023.konfeo.com/pl/groups